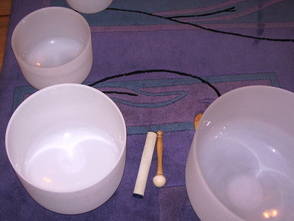 Two-year Diploma Course in Crystal Therapy
The HCCH Diploma course in Crystal Therapy is ACHO (Affiliation of Crystal Healing Organisations) accredited and approved by the Crystal Therapy Council. On successful completion of the Diploma, students can use the letters G.HCCH (Graduate of Hope College of Crystal Healing) after their name and will be eligible for registration on the HCCH, ACHO and the GRCCT (General Regulatory Council for Complementary Therapies) list of qualified Crystal Practitioners.
Length of course
This is a professional part time course, which comprises of twenty-four tutor-led training days spread out over a two-year period.
When and Where
The next course is at:
AristiA, 233 Albert Road, Southsea, Hampshire, PO4 OJR
Saturday 21st May 2016, Saturday 25th June, Saturday 30th July, Saturday 24th September,
Saturday 29th October, Saturday 19th November, Saturday 28th January 2017, Saturday 25th February
Saturday 25th March, Saturday 29th April, Saturday 27th May, Saturday 24th June
OR
Gladstones' Library, Church Lane, Hawarden, Deeside, Flintshire, CH5 3DF
Saturday 10th September 2016, Saturday 1st October, Saturday 5th November, Saturday 3rd December
Further dates for this course to be confirmed.
Course Aims
Hope College of Crystal Healing provides a high standard of training and is dedicated to the study of crystal energy and its influence on the human body. Through research and experimentation this course encourages students to explore their own relationship with crystals in order to truly appreciate the healing potential of the mineral kingdom. By tapping into each of their senses and developing their awareness, the aim is that learners will gain the skills, knowledge and insight to guide and support their physical, emotional, spiritual and professional development as fully qualified Crystal Practitioners. Individual needs of all students are fully supported and lessons aim to be friendly and enjoyable for everyone.
Assessment criteria
No prior knowledge of crystals is required and individual progress is supported and monitored through continuous assessment. In order for students to qualify they must attend all twenty-four training sessions and demonstrate their competence as a therapist. In addition, students are required to produce a portfolio of work containing:
Completed skill sheets (units 1 –18) covering the core curriculum

Four book reviews

Copies of twenty journal entries evidencing their work with crystals

Rationales for two creative projects

Five case studies per year

A personal research thesis

Evidence of at least 35 hours Anatomy and Physiology * learning.
* Some students may have completed Anatomy and Physiology training previously and are asked to produce a copy of their certificate for their portfolio. For those who have not studied Anatomy and Physiology, a home study course can be provided for an additional £45.00. Details of this and other options will be given on the first day of the course.
YEAR ONE Scheme of Work
| | |
| --- | --- |
| DAY | SUBJECTS |
| 1 - 12 | Please see Certificate Course details |



YEAR TWO Scheme of Work
DAY

SUBJECTS

13

What

is Kundalini?

Recognising the symptoms of Kundalini awakening

Transpersonal chakras

14

Crystal massage tools and techniques

Crystal facial massage

Healing the heart

15

The history of Mandalas

Making crystal Mandalas

Mandala divination

16

How to make Gem Essences

Labelling rules and regulations

Animal healing

17

Working with wands on the subtle bodies

Vogel wands verses Laser wands

How to make a homemade wand

18

Geopathic stress

Electromagnetic pollution

Earth healing

19

Platonic solids

The Flower of Life

Metatron's Cube

20

The power of Pyramid energy

Healing and meditating under a Copper Pyramid

Experiments with Telepathy

21

The mystery and history of Crystal Skulls

Tapping into crystal skull consciousness

Separation and Oneness

22

Vogel Stars

The High Priests Breastplate

Synergy 12 crystals

23

Crystal singing bowls - sound bath

The Merkaba

Living in the heart

24

Preparing for the future

Review of the course

Passing out Ceremony
Fees
Course fees vary dependiing on location.
A non-refundable deposit is required to secure your place then the remaining fees can either be paid in monthly installments of £50.00
or in a lump sum at the beginning of each year.
The total cost of the 2 years training in Southsea, Hampshire is £1600 (£250 deposit required).
The total cost of the 2 years training in Hawarden, Flintshire is £1300 (£100 deposit required).
Enrolment form
If you would like more information or require an enrolment form for the Diploma course, then please email sandra@hope-college.co.uk and one can be emailed or posted out to you.
Certificate Course
Rather than commit to two years of training some students prefer to enrol on the one-year Certificate Course which covers exactly the same syllabus as the first year of the Diploma Course. By taking this route, if at a later date students decide to continue with their studies they can apply to do a further 12 months training which will enable them to achieve the Diploma.
Student Feedback
"I can't believe how quickly the time has gone, I have enjoyed every
second of it!! Personally I want to do it all again, as I really don't want it
to end!! For me it has been not only life changing but also has given my life
new meaning, purpose and zest! The course has been a saving grace for me and I
am eternally grateful to Sandra, my fellow students and the crystals for the journey
I have shared!!"
"I am half way through my second year at Hope College. It has been a life-changing experience. Its hard to explain but I know crystals have enhanced my life, I am happier, less stressed and seem to take everything in my stride!! Sandra is an amazing teacher and explains things in an easy to understand way. I am a VERY mature student and was initially worried if I could learn and retain information but it has been so good. I cannot recommend the college enough so if you are thinking of studying crystals you will not find a better teacher!"
"Sandra is probably the most amazing teacher I have ever had the privilege of knowing, her teaching style is truly unique, flexible and keeps your attention and interest throughout. If you like or have an interest in crystals, this course is perfect in every way! You will go on such a personal journey of transformation with crystals, something that would undoubtedly be missing from an online course. I cannot recommend this course more highly. The two years have helped raise my own energy vibration and supported my own healing journey. I personally feel blessed and grateful to of met Sandra and had this experience in my life!!! All I can say is this is more than just a Diploma course in Crystal Therapy, you will gain so much along the way!!"
"The Crystal Therapy Diploma course has been a wonderful experience, the two years has gone so quickly, each lesson has been well planned and structured. I have learnt both the practical and theoretical side which is recorded in my portfolio. As I checked through my portfolio I was amazed at the wide range of subjects and areas covered that related to crystal therapy. Thank you for your help in teaching and introducing me to the powerful vibrational energies within crystals."
"Thank you for the best two years of my life! The Crystal Therapy Diploma has changed my life beyond anything I could ever have imagined. You are without doubt the best mentor and teacher I have ever had the pleasure to work with - you have taught me things about myself and what I want for my future that will stay with me forever."