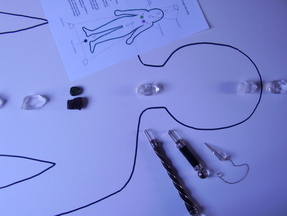 Certificate Course in Crystal Therapy
The HCCH Certificate (Level 2) course in Crystal Therapy is ACHO (Affiliation of Crystal Healing Organisations) accredited and approved by The Crystal Therapy Council. On successful completion you will be eligible to be included on HCCH and ACHO's Professional Practitioner Register as a 'Cert' Therapist.

Length of course
The Certificate course covers everything on the Foundation (Level 1) plus many more techniques and theories to bring
you up to Level 2. It is usually ran as a one-year part time course, which comprises of 10 tutor-led training days
spread out over the year. However if you have already completed an ACHO accredited Foundation (Level 1) course then you
can attend a 5-day Upgrade course which will cover the additional modules you would need to achieve the Certificate (Level 2)
in Crystal Therapy. For dates of Upgrade courses please email [email protected]
When and Where
2020
Bishop Lloyds Palace, 51/53 Watergate Row, CHESTER, CH1 2LE
22/23 February 2020, 28/29 March, 16/17 May, 27/28 June, 8/9 August
Course Aims
Many students enrol in order to help with personal health issues or as part of their spiritual journey, whilst others just wish to expand their knowledge and understanding of crystals. Some are holistic therapists already and wish to add crystal healing to their skills, and others use the course as a stepping-stone onto the more advanced Diploma course. We aim to support all of our students and encourage them to explore and experiment with a large variety of crystals in order to truly discover and appreciate the healing potential of the mineral kingdom. Lessons are friendly and enjoyable with hands on practical exercises and group discussions where everyone's opinions are valued and respected.
Assessment criteria
No prior knowledge of crystals is required and individual progress is supported and monitored through continuous assessment. In order for students to receive the certificate they must attend all training sessions and demonstrate their competence during practical sessions. In addition, students are required to produce a portfolio of work containing:
Completed skill sheets units 1 –24) covering the core curriculum

Copies of ten journal entries evidencing their work with crystals

Evidence of at least 35 hours Anatomy and Physiology * learning.
* Some students may have completed Anatomy and Physiology training previously and are asked to produce a copy of their certificate for their portfolio. For those who have not studied Anatomy and Physiology, a home study course is available for an additional £50.00. Details of other recommendations will be given out on the first day of the course.
Course Fees
From the 1st May 2019, the cost of the 10 day course is £800.00 (this may vary depending on location). A non-refundable deposit of £100 is required to secure your place.
The cost of the 5 day Upgrade course for those who have previously completed the level one Foundation is £400.00.
Enrolment Form
If you would like more information or require an enrolment form for the certificate course, then please email [email protected] and one can be emailed or posted out to you.
Diploma Course
On successful completion of the Certificate Course students may apply to do a further 12 months training on the Diploma course, which will enable them to be fully, qualified Crystal Practitioners with the letters G.HCCH after their name and be eligible for registration on the ACHO and HCCH list of verified crystal practitioners. The cost of this additional year will be a further £700.00.
Scheme of Work
DAY

SUBJECT

DAY

SUBJECT

1

Introduction to the syllabus stones

How and why we cleanse crystals

Choosing the right crystals

6

The impact of mining on the environment

Advanced chakra work

How crystals are formed

2

Cleansing and repairing the Aura

Understanding the Subtle Bodies

Protecting ourselves

7

Meridian functions and positions

Using Dowsing arcs

Crystal Healing on the hands and feet

3

Chakra theory and balancing techniques

Working wioth pendulums

Taking a case history and record keeping

8

The 7 crystal systems

Crystal webs, grids or nets

Relaxation and stress relief

4

Grounding and centering

Identifying quartz "Master Teachers"

The full crystal therapy proceedure

9

Self-healing techniques

Crystal healing theories

Creating a sacred space

5

Enhanced crystals v natural crystals

Toxic crystals and health and safety

What to do if there is a healing crisis

10

Sending Distant healing with crystals

Healing the inner child

Boosting self-worth anmd motivation
Keeping your Data Safe
The personal information provided by our students will be securely stored and kept confidential in accordance with the
General Data Protection Regulation (GDPR). Hope College of Crystal Healing registers all students who enrol onto an
ACHO accredited course with ACHO (The Affiliation of Crystal Healing Organisations). This means that I provide them with
your name and contact details. These will not be shared with anyone else.