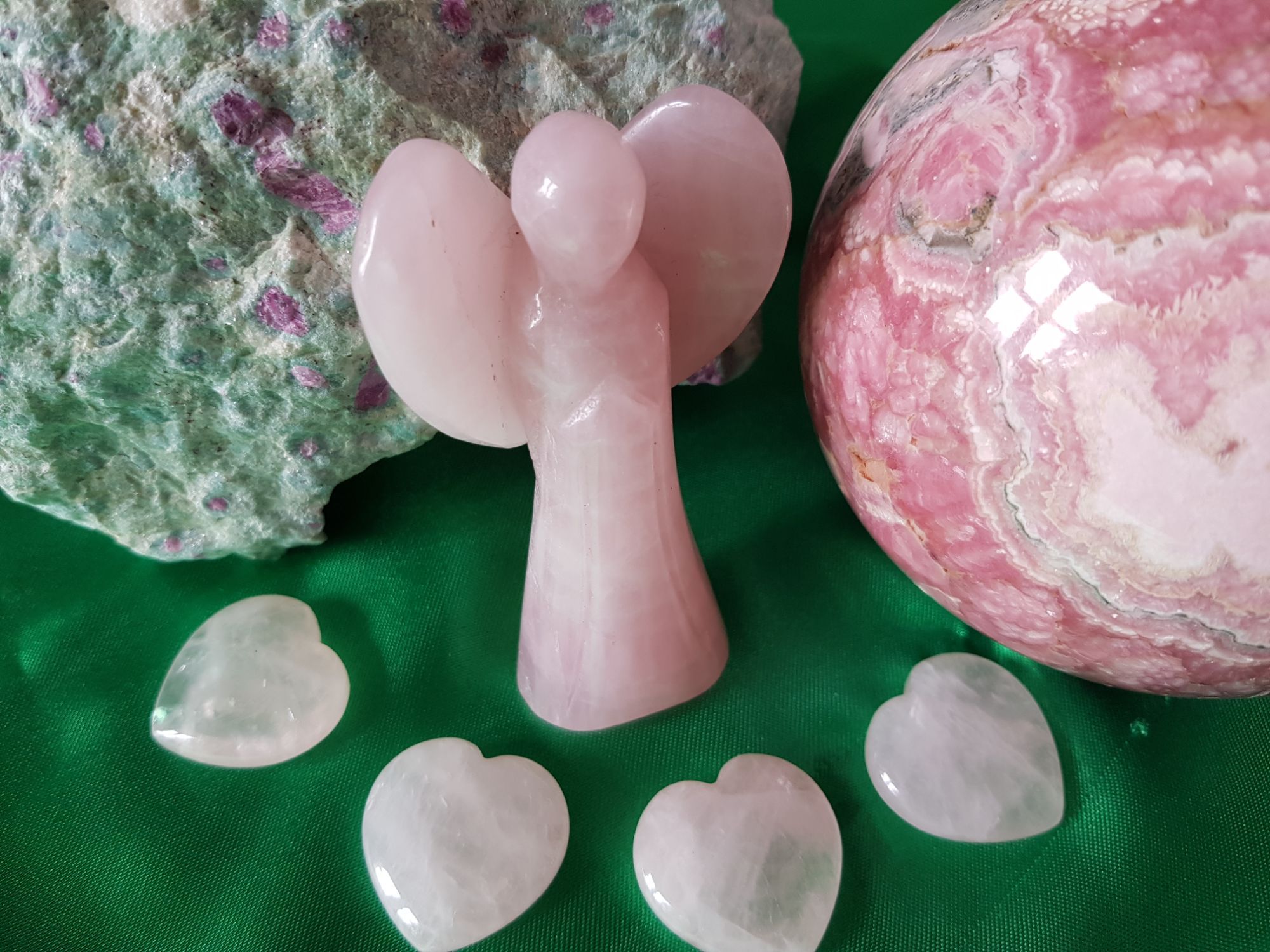 Saturday 18th September 2021 10am - 4pm
This is a calming and balancing one-day workshop which introduces a variety of crystals to open our hearts up to Angelic energies. The day will consist of a meditation, a crystal healing treatment and making a crystal grid with Metatron's cube. The workshop fee is £70 per person, which is required when booking.
Intensive Crystal Therapy Training (Level 1)
Monday 18th, Tuesday 19th, Wednesday 20th, Thursday 21st and Friday 22nd October 2021
10am till 5pm £400
This course introduces you to crystal energy and focuses on self-healing. It covers essential knowledge and proceedures for those who want to try out some crystal healing with family and friends but it also provides a stable foundation for those wishing to continue their training to the Level 2 Certificate.
Certificate Course in Crystal Therapy (Levels 1 and 2)
Starts SATURDAY 30th October 2021 10am till 5pm
This course consists of 10 hands-on classes which are held at weekends and aim to guide you to build up your skills, understanding, confidence, and sensitivity to crystal energy. It is divided into 2 levels:
Level one Certificate (5 days) - £400
The dates are: 30/31 October, 20/21 November and 11 December
Level two Certificate (5 days) - £400
The dates are: 12 December, 22/23 January 2022 and 12/13 February